Corners, by Pierre Faure
€

50.00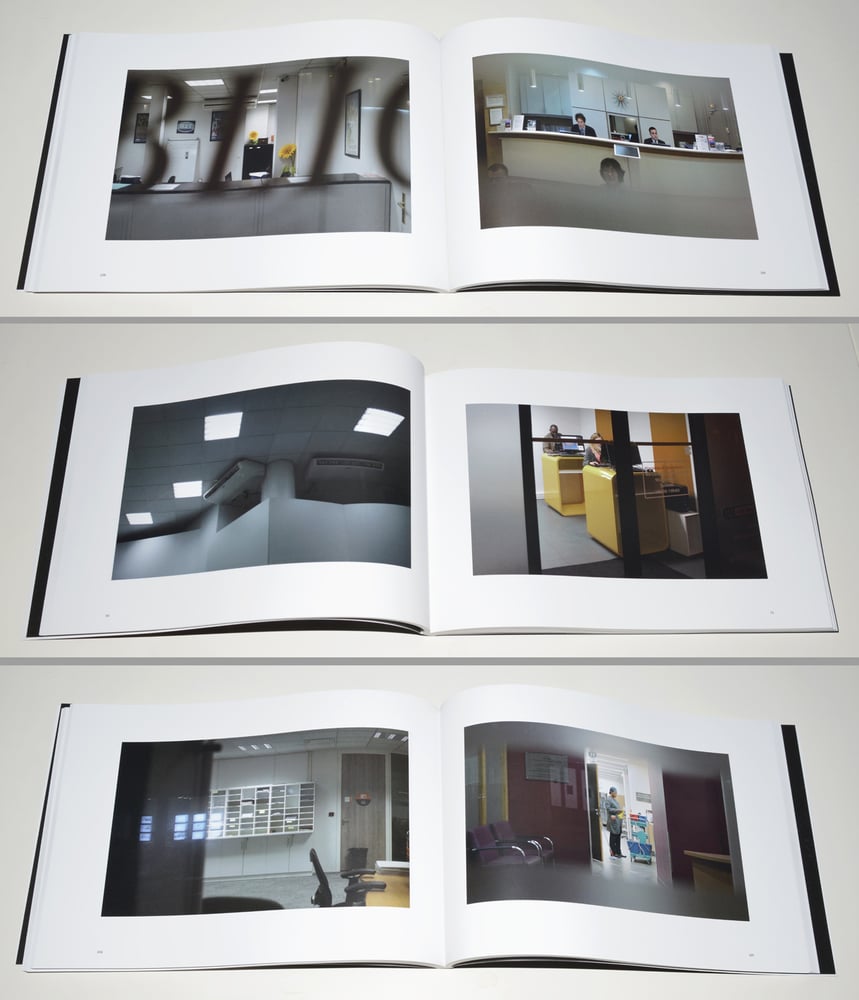 Photography book
Self-published, 2018
Softcover / 168 pages / 116 images / color / 20x29 cm
Digital printing (Indigo)
Incl. an interview with Stanislas Amand
First edition of 200 copies (including 50 special editions)
50 euros + shipping
With this work, I look at interior scenes from public space. I am more interested by what I can see from the street than by the street in itself. Some elements - curtains, translucid glass, blinds, are both linking and separating private and public space alltogether, especially for activities relying ont their accessibility and visibility in the city: offices, fast foods, hotels, sporting clubs, shops, services and facilities. Corners is an urban exploration game, and the whole work weaves a contrasted and complex image, in which activities, social status, space design, colors and artificial light qualify in different ways these microcosms of the contemporary city.
-----------------------------
Shipping :
I use registered mail (tracking and insurance).
U.S: 2 weeks
Europe: 1 week
Asia: 2 weeks
The book is packaged with bubble wrap and placed in a dedicated box.